Welcome to
Showpiece Kitchen + Bath
Why choose Showpiece Kitchen & Bath? Because we provide one stop shopping for clients that want to make changes to their kitchen and bathrooms. At Showpiece K&B you will receive designs tailored to meet your needs as well as project implementation. We are a client based firm that is focused on design, the process and the end result.
About Showpiece K+B
At Showpiece Kitchen & Bath we strive to find the right solutions for each client by focusing on their taste, style and functionality. But the design is one part of a complex remodel where we simplify the process and maximize productivity. Our priority is to make the most of every design and maximize every budget to satisfy our customer unique needs. With a combined 20 years of experience in interior design and business, we consistently delivery on excellence in results in full service remodeling, design, and project management.
Word to the Wise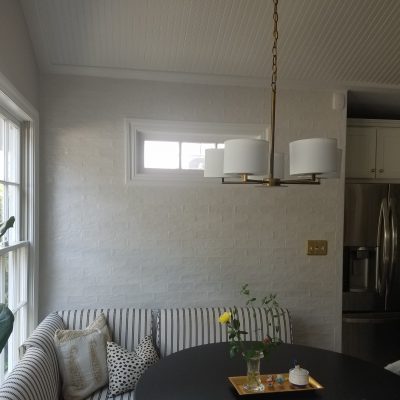 Posted by Mary Jo Alton
Why do I love tile? Because the sky's the limit in assortment and finding the right tile puts your signature on… Read More
Showpiece Kitchen + Bath Feels the Love!
We'd tell you how happy our clients are but we prefer they tell you firsthand
We definitely would recommend their services.
We had a major water leak in our master bath. It required an extensive repair as well as renovation. Showpiece replaced the damaged materials and artistically installed all new natural stone tile throughout the bath. Provided a seamless shower entry with no threshold and a beautiful frameless glass surround. Removed the old garden tub and installed a lovely free standing tub. The installer remodeled an existing cabinet that gave it a finished look. The design was exactly what we wanted. The installer was conscientious, efficient, friendly, and always left the work area clean. We definitely would recommend their services.
Our budget was not extraordinary but what was accomplished with it was!
We interviewed several firms for our kitchen reno but knew immediately we had found our team once we consulted with Mary Jo on the overall design, look and feel of our project. Our budget was not extraordinary but what was accomplished with it was! She really helped us hone in on our style and has a great eye for finishes and detail. Mary Jo managed our project well from start to finish – even when things didn't go as planned with suppliers. Frustrating? Yes – but Mary Jo's professionalism and management made it more than bearable. We were presented with alternatives, ultimately stayed true to the plan and were thrilled with the results. We recommend her highly and are proud of the results she and her team helped achieve!
We'd definitely work with her again!
Mary Jo was responsive, professional, and timely. She did a great job of offering input and sticking to our timeline. Our kitchen facelift was a breeze and looks beautiful, thanks in large part to Mary Jo's efforts! We'd definitely work with her again!
Proudly Partnering with the Best Brands