Why do I love tile? Because the sky's the limit in assortment and finding the right tile puts your signature on your home.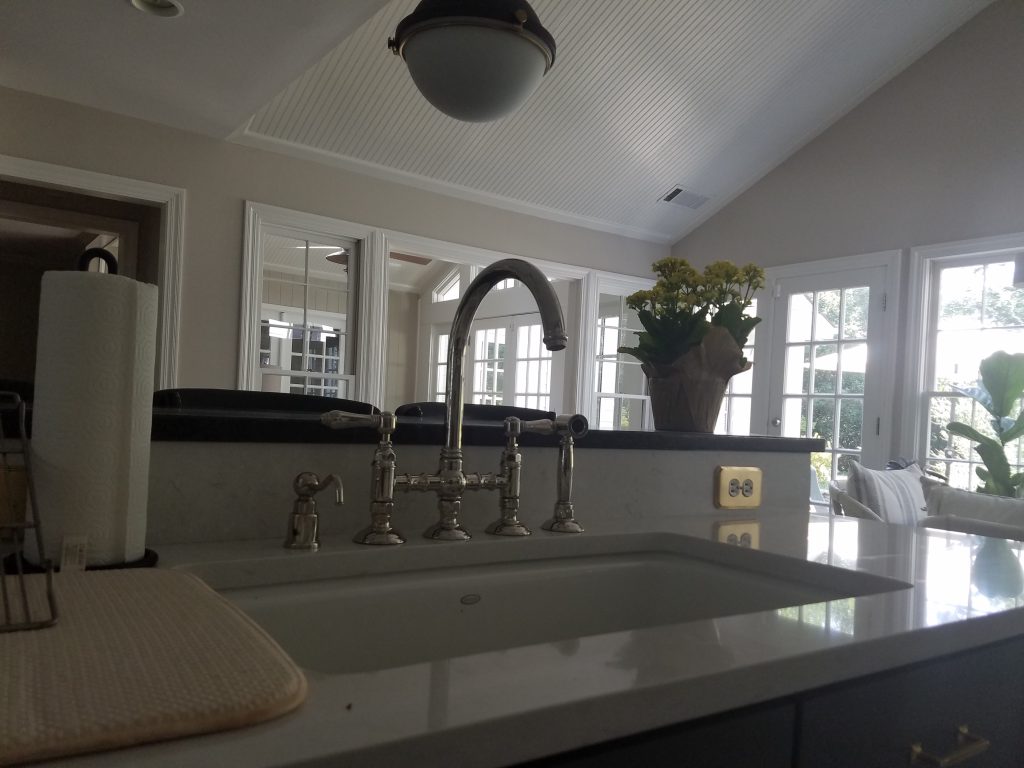 In a kitchen, tile is the jewelry that changes an outfit from ordinary to elegant. Tile brings together the colors within your kitchen and enhances the basic design.
Tile backsplashes started out as a functional need for your kitchen. It protects your walls from food and liquids used in cooking, food prep and cleaning. But we live in a time when anything goes in design, tile can change mundane into extraordinary and still provide a valuable function.
When it comes to your kitchen, I suggest to my clients to first decide on a backsplash or a countertop. If you fall in love with a great tile, then make the countertop complement the tile and not compete with it. Conversely, if you select a countertop first then choose a tile that will complete the package.
But when your kitchen is finished and looks beautiful, sometimes the backsplash is just not enough great tile. When that happens, look to other fabulous ways you can expand tile beyond your kitchen walls. In this photo, my client chose to tile the entire wall behind her banquette in her kitchen eating area. By adding this tile, she added depth and texture and it also pulled the two rooms together into one cohesive look.
As you can see, tile can change a room. Try this behind a desk, as wainscoting or behind a vanity and you will redefine your room and your home.